To meet re-licensure requirements in Louisiana, COPE approval of CE courses in not necessary. All CE courses will be submitted for posting on your profile page of the Louisiana State Board of Optometry Examiners website, as well as on OE Tracker. However, all courses will be listed as NON COPE. Louisiana has opted to forego the onerous requirements set forth by ARBO for CE programs; therefore, even though a speaker may present a course which COPE has approved, ARBO will not give COPE approval for that same course presented in Louisiana. If you are applying for re-licensure in other states, it is your responsibility to verify that CE hours obtained in Louisiana (which will all be listed as NON COPE) will count toward your re-licensure.
---
2018 Fall CE Conference
October 27, 2018
Baton Rouge, LA
Baton Rouge Marriott
8 hrs of TPA CE
(including State-Mandated 3 hr Opioid Prescribing Course for ODs w CDS licenses)

*Register PRIOR TO September 25, 2018 & get $50 off the full registration fees by entering the discount code EARLY on the demographics page!





The newly renovated Marriott (formerly Hilton) in Baton Rouge is our host for the October 27th Fall CE Conference!
5500 Hilton Avenue, Baton Rouge, Louisiana 70808 USA

BOOK YOUR ROOM ONLINE!

Room rates: $129.00 Cut off date: 9/25/18.



On July 1, 2018, the Louisiana State Board of Optometry Examiners (LSBOE) issued a letter explaining recent legislation passed by the Louisiana Legislature which mandates that all healthcare providers, including Doctors of Optometry, with prescriptive authority who hold a Controlled Dangerous Substances license, and who have prescribed a Controlled Dangerous Substance in 2018, shall obtain 3 hours of Continuing Education on Opioid Prescribing as a prerequisite for license renewal. Additional details may be found in that letter or by contacting the LSBOE directly.
To provide this training for our members, the OAL is pleased to announce our Fall CE Conference on October 27, 2018, at the Baton Rouge Marriott, will meet these new requirements. Scott Ensor, O.D., from Southern College of Optometry, will present a course covering all aspects required of the training program (best practices, drug diversion, and addiction treatment). The Conference will include an additional 5 hours of continuing education, as well, but for those only needing the 3 hour opioid prescribing course, special discounted registration is available and the opioid course will be offered mid-morning to allow members to attend without having to spend a night at the hotel. We are also trying to develop an online option to benefit our members, as well.
---
2019 Annual Convention
June 13-16, 2019
Baton Rouge, LA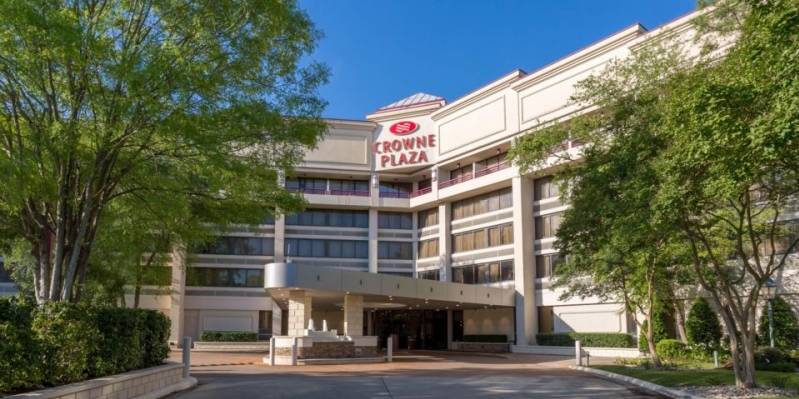 Crowne Plaza : Executive Center Baton Rouge
4728 Constitution Avenue
Baton Rouge, LA
Hotel Front Desk :
225-925-2244
16 Hrs OD CE / Paraoptometric CE
---
2020 Annual Convention
June 4-7, 2020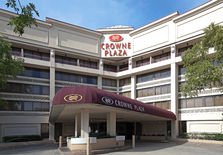 Crowne Plaza : Executive Center Baton Rouge
4728 Constitution Avenue
Baton Rouge, LA
Hotel Front Desk :
225-925-2244
16 Hrs OD CE / Paraoptometric CE
Friday Night Exhibit Hall
Showcase of Vendors throughout the weekend
"Eye Rollers" Family Game Night (Saturday)
Speakers TBA
---
2021 Annual Convention
June 2-6, 2021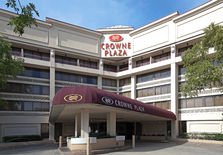 Crowne Plaza : Executive Center Baton Rouge
4728 Constitution Avenue
Baton Rouge, LA
Hotel Front Desk :
225-925-2244
16 Hrs OD CE / Paraoptometric CE
Friday Night Exhibit Hall
Showcase of Vendors throughout the weekend
"Eye Rollers" Family Game Night (Saturday)
Speakers TBA