Connect with the OAL!
Stay up to date on everything going on with the OAL and Optometry in Louisiana by following us on these social media sites:




Download The OAL Mobile App!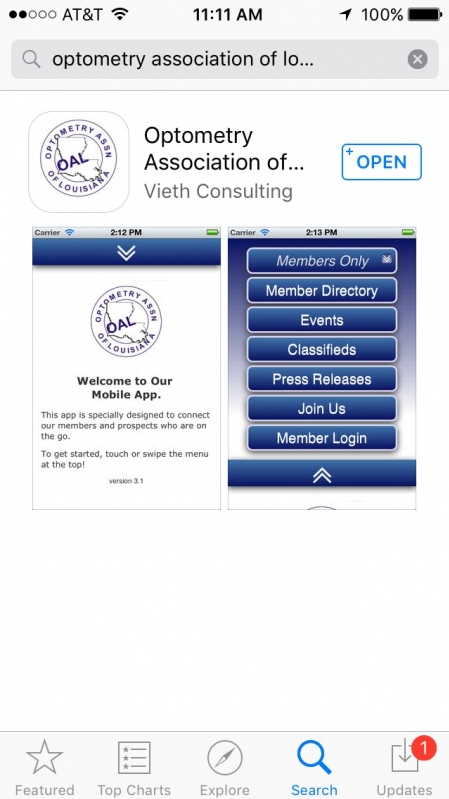 Have all the OAL member resources at your fingertips by downloading our mobile app! Find in the App Store (Optometry Association of Louisiana) or in Google Play (Louisiana Optometry). Calendar of Events, Member Info, Course Handouts, plus much, much more.