Nicaragua Eye Clinic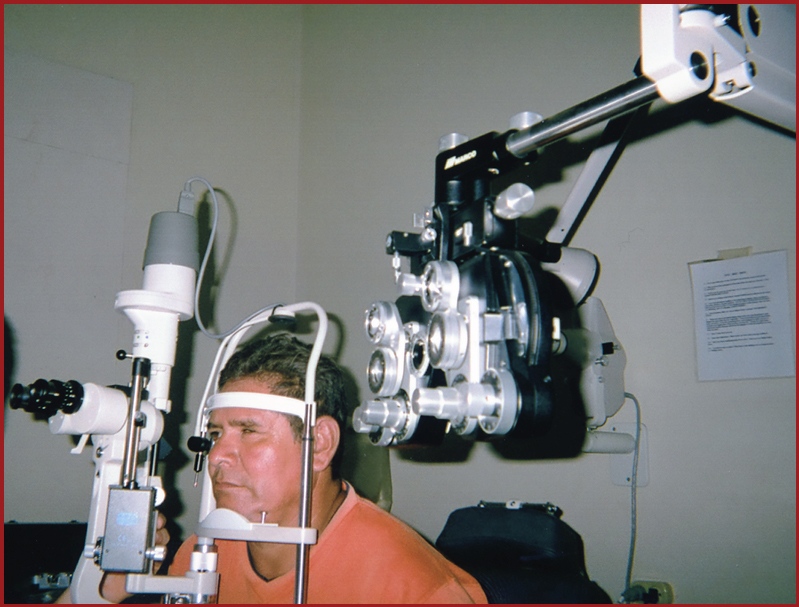 Click on the links on this page to view the newsletters from Cristo Sana (Christ the Healer) mission clinic in Nicaragua. The OAL was instrumental in setting up this clinic and continues to support its efforts.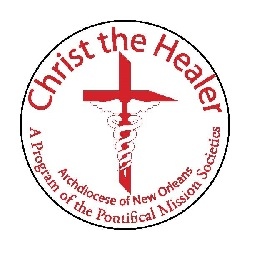 Please download the application form here
.
Health Ministry of Nicaragua is now requiring
this CV form
to accompany all other documentation. They prefer to have a one page CV. It is formatted so you can fill it in, then save it to your computer and send via e-mail as an attachment.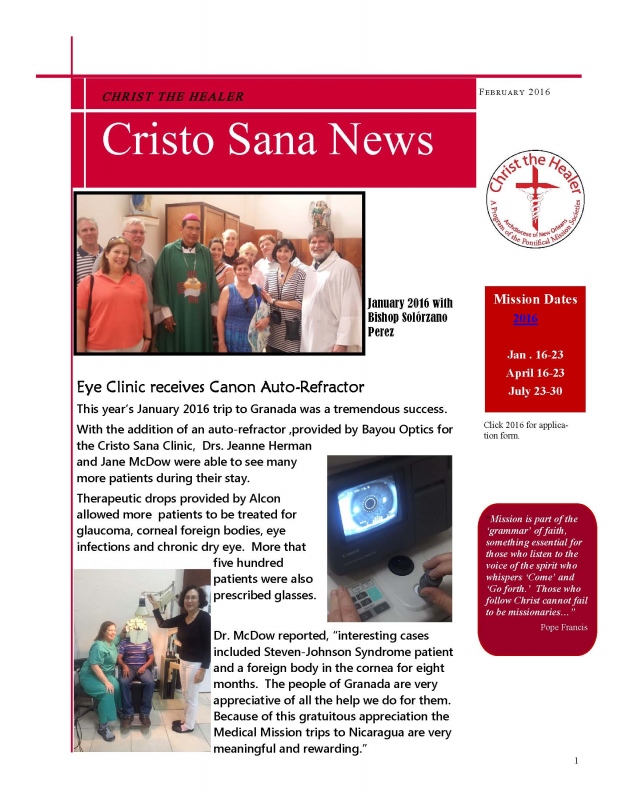 Here are some updates for our Mission, which Cristo Sana will help process for you:
Health Ministry Requirements – Our trips will now have a 2-part process to be approved for our mission. The first is to be approved by the First Lady of Nicaragua and the second by Health Ministry. So that we can comply with the regulations, all documentation is to be in the Christ the Healer office 2 months prior to each trip. Documents include: Diploma, current Medical license, American Board certificate with updates/renewals, Curriculum Vitae, and Flight itinerary. Also, any list of medicines or supplies in which you plan to bring with you for patients.


View Past Cristo Sano Newsletters, concerning the Nicaragua Eye Clinic & Louisiana ODs:
October 2014 newsletter
February 2015 newsletter
February 2016 newsletter
April 2016 newsletter
September 2017 newsletter
Kristie B. Vollentine
Office of the Pontifical Mission Societies
Program Coordinator of Christ the Healer Medical Mission
1000 Howard Avenue, Suite 1213
New Orleans, LA 70113
(504) 527-5774 direct ? (504) 527-5798 fax
www.archnomo.org
?
pof@arch-no.org
?
christthehealer@arch-no.org