Advocacy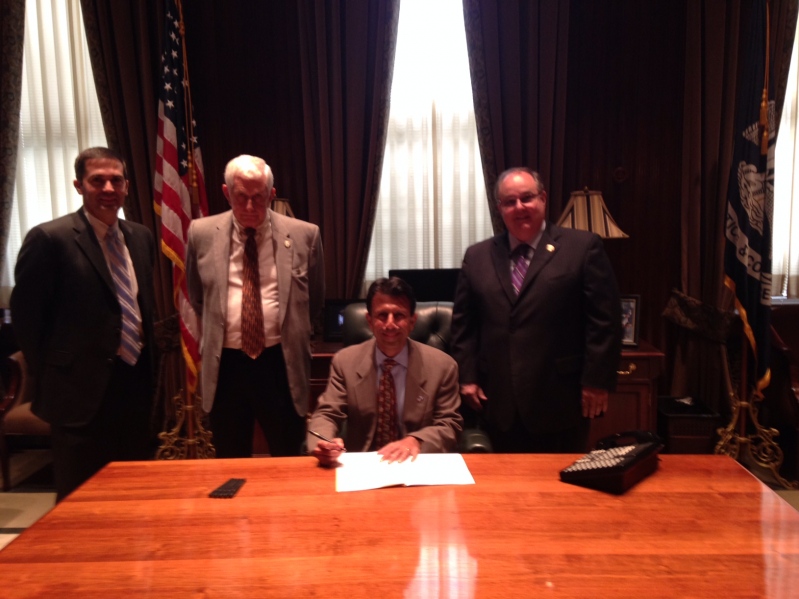 HB 1065 IS SIGNED INTO LAW ON JUNE 1, 2014!
History of SB 568, HB 1065
April 23, 2014: SB 568 passes Senate Health & Welfare Committee 7-1
April 29, 2014: HB 1065 passes House Health & Welfare Committee 10-9
May 7, 2014, 2:00 pm: HB 1065 passes on the HOUSE FLOOR by a vote of 66-30
May 14, 2014: HB 1065 passes Senate Health & Welfare Committee 7-1
May 20th, HB 1065 PASSES THE SENATE FLOOR BY A VOTE OF 25-12 !!!
BILL IS SIGNED INTO LAW @ 2:42 CST ON JUNE 1, 2014.
PLEASE CLICK ON THESE DOCUMENTS TO HELP EDUCATE YOURSELF,
YOUR STAFF, YOUR PATIENTS, AND, YOUR LEGISLATORS:

SUMMARY OF HB 1065 (FOR PUBLIC USE)
LETTERS OF ENDORSEMENT FROM LPCA, AARP, LNHA, RURAL HOSPITAL COALITION
OAL FACTS BOOKLET, HB 1065
History of LA Legislative Successes, Rationale
Increasing Demand for Ophthalmic Services
Oklahoma LASER stats
Parishes Where Optometrists Practice
Parishes Where Ophthalmologists Practice
States with Injectable Privileges
MAKE YOUR OAL LEGISLATIVE CONTRIBUTION TODAY!

From the "See Clearly, America" website:
Doctors of optometry are ready to provide the latest in eye care and use their skills, experience, and advanced education to help Americans protect one of their most cherished abilities—their sight. Optometrists have established trusted, confidential relationships with the patients they treat and understand their patients' eyes better than anyone else.
But in order to meet the growing eye care demands our country faces, we need to modernize state laws to ensure that all highly trained, skilled and qualified eye care doctors can help Americans see clearly.
Laws vary from state and state, which means eye care coverage does as well. But there is no reason why a doctor of optometry can prescribe drugs and conduct minor surgical procedures in one state while they are forbidden to do so in a neighboring state. It is time for us to work with our state lawmakers to help them understand that America's eye doctors have all the skills, training and education necessary to diagnose and solve a number of eye related issues that they are currently prohibited from addressing.
At a time when our country's residents are growing older and individuals are living longer, we need doctors of optometry to be allowed to demonstrate their full capabilities and meet America's growing health and eye care demands.