Welcome to the Optometry Association of Louisiana
The Optometry Association of Louisiana (OAL) is a group of state-licensed optometrists who deliver primary eyecare to citizens in all parts of Louisiana. Nearly 350 members strong, the organization provides continuing education programs for its doctors, sponsors programs to improve eyecare in Louisiana and abroad, and represents Louisiana nationally at optometric programs and events. The OAL also promotes legislation to insure all Louisiana citizens have access to quality eyecare.
What is a Doctor of Optometry?
Doctors of Optometry (O.D.'s) are the independent primary health care professionals for the eye. Optometrists examine, diagnose, treat, and manage diseases, injuries, and disorders of the visual system, the eye, and associated structures as well as identify related systemic conditions affecting the eye. (American Optometric Association) Doctors of Optometry also diagnose associated systemic conditions; prescribe oral and topical medications (e.g. antibiotics, antivirals, anti-inflammatories, & pain relievers, among others); perform minor surgical procedures on and around the eye; order and interpret blood work and neuro-imaging (such as MRI, CAT scan, etc.); offer vision therapy and vision rehabilitative services; fit contact lenses; and prescribe eyeglasses. For more information, please browse this site and visit the American Optometric Association's website at www.aoa.org.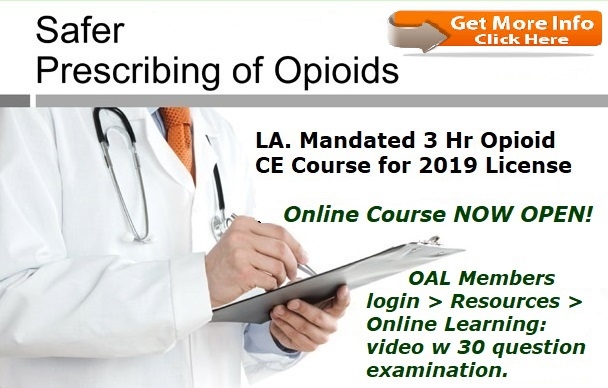 CONGRATULATIONS TO OAL MEMBER, DR. KEVIN ROGERS!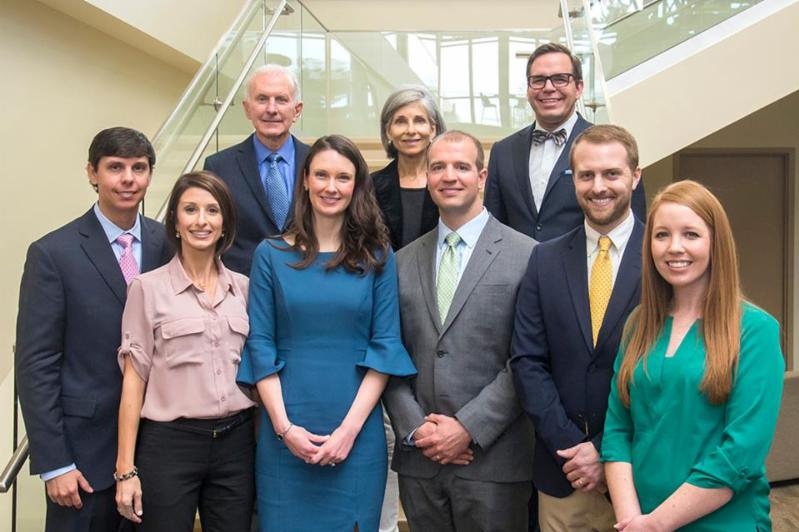 Jerry Hayes, OD '73, founder of the Hayes Center for Practice Excellence (HCPE) at SCO, was on hand with his family to present this year's HCPE Practice of Excellence Award to several outstanding recent graduates. Long-Term Graduate Award recipient was Kevin Rogers, OD '08, who owns a practice in Louisiana. Midterm Graduate Award recipients Courtney Shay, OD '12, and Timothy LeFreniere, OD '12, own a practice in Virginia. Recent Graduate Award recipient was Canaan Montgomery, OD '14, owner of a practice in Kentucky. Pictured are Kevin Rogers, OD '08, Kourtney Rogers, Courtney Shay, OD '12, Timothy LeFreniere, OD '12, Canaan Montgomery, OD '14, and Rebecca Montgomery, with Jerry Hayes, OD '73, Cris Hayes, and Nathan Hayes. Learn more on this alumni news blog post.