Welcome to the Optometry Association of Louisiana
The Optometry Association of Louisiana (OAL) is a group of state-licensed optometrists who deliver primary eyecare to citizens in all parts of Louisiana. Over 300 members strong, the organization provides continuing education programs for its doctors, sponsors programs to improve eyecare in Louisiana and abroad, and represents Louisiana nationally at optometric programs and events. The OAL also promotes legislation to insure all Louisiana citizens have access to quality eyecare.
What is a Doctor of Optometry?
Doctors of Optometry ( O.D.'s) are the independent primary health care professionals for the eye. Optometrists examine, diagnose, treat, and manage diseases, injuries, and disorders of the visual system, the eye, and associated structures as well as identify related systemic conditions affecting the eye. (American Optometric Association) Doctors of Optometry also diagnose associated systemic conditions; prescribe oral and topical medications (e.g. antibiotics, antivirals, anti-inflammatories, & pain relievers, among others); perform minor surgical procedures on and around the eye; order and interpret blood work and neuro-imaging (such as MRI, CAT scan, etc.); offer vision therapy and vision rehabilitative services; fit contact lenses; and prescribe eyeglasses. For more information, please browse this site and visit the American Optometric Association's website at www.aoa.org.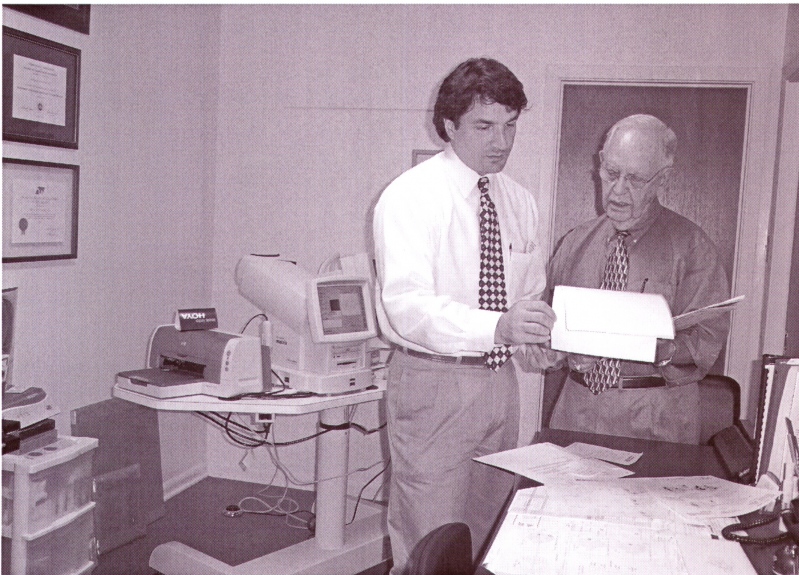 2014 Marks the Centennial Anniversary of the OAL!
The Optometry Association of Louisiana reflects on 100 years of being incorporated, documents date back to 1914. Pictured here is a wonderful representation of our first century as we transition into the next 100 years: Drs. Francis Bonin & Bryan Granger are shown reviewing papers in 2005 to transition Dr. Bonin's New Iberia Optometry practice to Dr. Granger. The June 22-24, 2014 OAL Convention will be a special celebration looking back over our first 100 years. Online Registration is Now Open!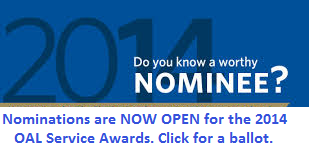 ICD-10 Implementation Postponed Until October 1, 2015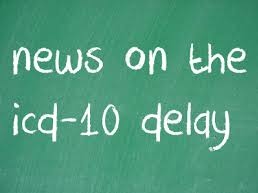 No fooling, on April 1, 2014, President Obama signed into law bill HR 4302 (also known as the Protecting Access to Medicare Act of 2014), officially delaying the ICD-10 transition until October of 2015.
While you may now breath a sigh of relief, the OAL encourages you to continue your ICD-10 preparations so that your team is fully ready for the inevitable changeover scheduled for next year. Please visit the OAL's ICD-10 resource page by clicking here.
ICD-10-CM coding will now be required for diagnoses on all public- and private-sector insurance plan claims beginning October 1, 2015, instead of the same date this year.


Lake Charles, LA Optometrist, Dr. Keith Menard, Discusses InfantSee: