Welcome to the Optometry Association of Louisiana
The Optometry Association of Louisiana (OAL) is a group of state-licensed optometrists who deliver primary eyecare to citizens in all parts of Louisiana. Over 300 members strong, the organization provides continuing education programs for its doctors, sponsors programs to improve eyecare in Louisiana, and represents Louisiana nationally in optometric programs and events. The OAL also promotes legislation that allows optometrists in Louisiana to provide better eyecare to all of our citizens.

What is a Doctor of Optometry?
Doctors of optometry are independent, primary health care providers who examine, diagnose, treat, and manage diseases and disorders of the visual system, the eye, and associated structures, for patients of all ages, and diagnose related systemic conditions. This includes prescribing oral and topical medications (antibiotics, antivirals, antiinflammatories, etc.), performing minor surgical procedures, fitting contact lenses, ordering blood work and neuro-imaging (e.g. MRI, CT, etc), prescribing glasses, and/or offering vision therapy and vision rehabilitation services. For more information, please browse this site and visit the American Optometric Association's website at www.aoa.org.


Darby Chiasson, OD Installed as SECO President, Senator David Heitmeier, OD Named SECO's 2013 OD of the South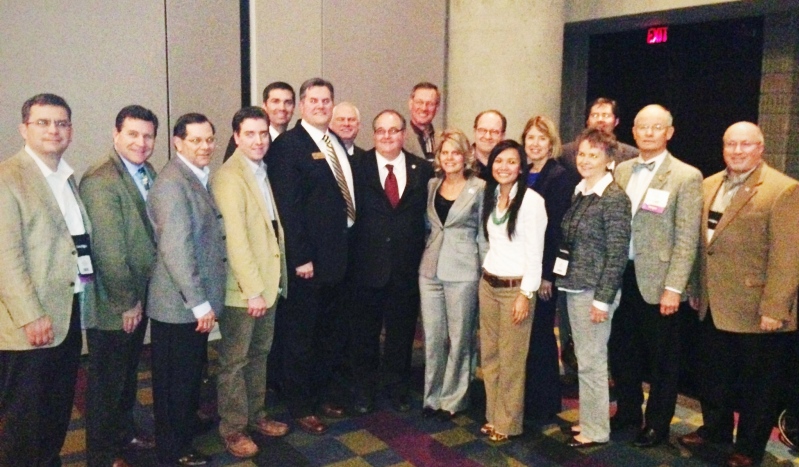 Louisiana was made proud by 2 ODs from the OAL honored at SECO International on Friday, March 1, 2013 at the Georgia World Congress Center in Atlanta, Georgia. Dr. Darby Chiasson, of Cut Off, LA, was installed as SECO President and Senator David Heitmeier, OD, of Algiers, LA, was awarded SECO's highest honor by being named 2013 OD of the South.

Many Louisiana Optometrists and their families made the trip to Atlanta to share the historic event with Drs. Chiasson and Heitmeier (some of whom are pictured with the honorees, below).

Dr. Chiasson's commitment to optometry began at SCO as the AOSA trustee and continued after graduation when he was appointed to the Optometry Association of Louisiana board as Gulf Zone Chair. He served as chairman for two years before moving up to the executive board, culminating in serving as the 2005 Optometry Association of Louisiana President. While serving on the board, Dr. Chiasson helped in the passage of scope of practice bills to include all oral and topical treatment of the eye and its adnexa.

Dr. Chiasson has a private practice, Advanced Eye Institute, in Cut Off, LA, and has been providing quality comprehensive vision care since opening the practice in 1999 following graduation from Southern College of Optometry. Read More....



Congratulations Amy Godeaux, CPOT, AOA's Paraoptometric of the Year!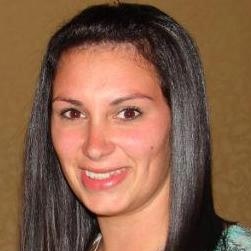 The OAL congratulates Amy Godeaux, CPOT, for being named the AOA's 2013 Paraoptometric of the Year! This is the highest honor that can be bestowed on a paraoptometric and we are very proud of her. Amy works with Dr. Jay Miller in Eunice, Louisiana and is the current OAL PS President. Amy was responsible for reviving the OAL Paraoptometric Section in Louisiana which has grown to an all time record membership!

Amy will recieve her award at Optometry's Meeting, to be held June 26-30, 2013 in San Diego, CA. For more information on Optometry's Meeting, click here.




Lake Charles Optometrist, Dr. Keith Menard, Discusses InfantSee


Fall Classic Special Olympics-Opening Eyes


On Oct 20, 2012, the Fall Classic Special Olympics - Opening Eyes Program had a successful turnout.
Over 70 patients participated in the vision screening held at Carencro High School. Testing included distant/near visual acuities, stereo, cover test, color vision, intraocular pressure, automated refraction, and undilated v90 examination. All participants were given name-brand sunglasses at the end of the screening. Eyewear and lenses were donated by Safilo and Essilor. OAL volunteers included Evelyn Kirk, Leo Myron William, Jillian Duhon, Stephan Bennett, and Drs. Amanda Hickman, Sara Armand, Khanh Trinh, and Tim Barry.